DIVEX - JFD (

James fisher and soons PLC)
Divex is a brand of JFD group that proposes several types of helmets and full-face masks,
which some of them are described in the document "description of a saturation Diving
system". These helmets are equipped with balanced Divex regulators and, when necessary,
reclaim system valves are installed.
This manufacturer also produces helmets that can be used to dive in polluted waters, such as
the AH5, which is a continuous flow helmet (See on the left side below), and a gas reclaimed
helmet specifically designed for this purpose called "Dirty Harris".
JFD headquarters are situated at the following addresses in the United Kingdom:
1 - Cartside Avenue Inchinnan Business Park PA4 9RW - Inchinnan (near Glasgow)
Tel: +44 (0)141 812 8700 Email: enquiries@jfdglobal.com
2 - Enterprise Drive Westhill Aberdeen AB32 6TQ
Tel: +44 (0)1224 740 145 Email: enquiries@jfdglobal.com
Descriptions of the helmets proposed by the company can be found through this address:
https://www.jfdglobal.com/systems/
Kirby Morgan
Kirby Morgan Dive Systems, Inc.® helmets are the most used in the commercial diving industry.
This manufacturer is based at this address:1430 Jason Way, Santa Maria, CA 93455 - USA
Phone: (805) 928-7772 e-mail: kmdsi@KirbyMorgan.com
Website: www.KirbyMorgan.com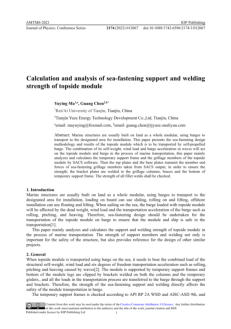 Aqua lung Ililitary & Professional - APEKS
The Aqua Lung G3000SS (Also called Gorski) is a helmet initially designed by Leszek Gorski
(1953 - 2021). It is developed and sold by APEKS and Aqualung Military & Professional:
•
Aqua Lung: http://www.aqualung.com/militaryandprofessional/
•
APEKS: https://www.apeksdiving.com/products/military-and-
professional/product/aqua-lung-g3000ss-diving-helmet.html
Aqua Lung International was initialy a division of Air Liquide that has been sold to "Montagu
Private Equity", a company based in London by the end of 2016.
Main Aqualung Military Sales Office:
1ere Avenue, 14eme Rue - BP 148 06513 Carros CEDEX - France
Tel: +33 492 082 888
https://milproaqualung.com/products/g3000ss?variant=41142418571447
DRASS
Drass - Galeazzi is an Italian diving system and equipment manufacturer who proposes a new
model of helmet called "D-One", which caracteristics can be found at this address:
http://www.d-one.tech/
Head office: Via Teresa Mattei, 4 57121 Livorno ITALY
Tel +39 0586 421221 Email: drass.info@drass.tech
Tatum
The Tatum AFS 3 is a constant free flow breathing air diving helmet equipped with noise
protection from inside and outside with a damping effect of 25 dB and designed for use in
contaminated media.
Website: https://www.tatum-gmbh.de/#top
Head office: Tatum GmbH Vinkenberg 11 59269 Beckum - Germany
Tel +2522.938994 Email: info@tatum-gmbh.de
COMPOSITE - Beat Engel (CBE)
Composite - beat Engel is a company based in Switzerland designing helmets for surface-
supplied diving and operations in polluted environments. These helmets conform to the
highest standards, such as EN 250, EN 14293, and EN 15333.
Another important fact is that this manufacturer can design and build any helmet according to
specific demands.
Website: https://www.composite-be.com
Head office: General Dufourstr. 842502 Biel – Bienne, Switzerland
Phone : +41 (0) 32 322 46 36, Mobile: +41 (0) 79 351 05 05
Desco corporation
Desco corporation manufactures old-style continuous flow helmets that conform with the
specifications of the US navy. The company also sells suits, lead shoes, and all the necessary
accessories to dive with such helmets. It also manufactures continuous flow rubber masks
similar to those used during the 2nd war and until the 80s by the US Navy.
Website: http://www.divedesco.com
Head office: 240 N. Milwaukee Street, Milwaukee, WI 53202, United States
Tel (414) 272-2371 Email: sales@divedesco.com